Experience Life-Changing Colors Instantly
With our patented color blind corrective glasses technology you can see colors like never before.

Unable to identify Colors

Patented Color Blind Glasses

Able to See Colors Like Never Before

Color Blind Glasses featured in the Best of the Best Products of 2019.

"The first moment my son put on the glasses he said: mom you look so beautiful in a red skirt."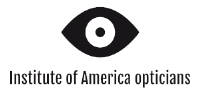 It's the only FDA approved color blind glasses in market


"Needless to say I passed the color blind test, and able to drive safely now!"

100% Risk-Free Buyer Protection
Purchase with confidence. 100% Satisfied or your money back.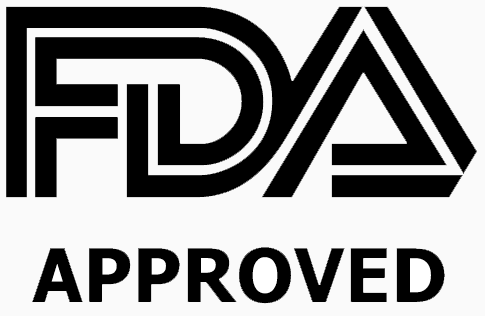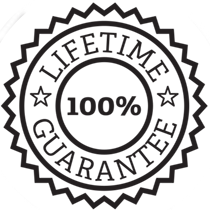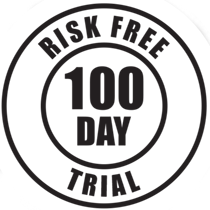 100 DAYS MONEY BACK GUARANTEE

Customer Reviews
Write a Review
Ask a Question
10/03/2019
Matt H.
United States
Work great!
Bought these for my dad's 70th birthday. They work great. He could definitely see red colors a lot better. He was really excited about using them for driving and being able to see the traffic signal colors for the first time.
09/26/2019
Heather F.
United Kingdom
absolutely amazing
my boyfriend said the colors were more vibrant and he loves the glasses! worth the purchase!
09/06/2019
Luke B.
United Kingdom
Went from Moderate to Mild red-green colorblind
Gifted to a co-worker friend in which his red-green colorblindness kept coming up. He immediately told me how red stops signs are with the glasses and the colors in peoples' shirts. He took a test online that said he went from moderate red-green colorblindness to mild. It was very much worth the price to see the joy and gratitude he exploded with all day.
08/14/2019
Phil R.
United States
Works as advertised
Great product tried it on someone as a present who is indeed color blind and they love it.
08/14/2019
Ruth R.
United States
These lenses gave me more life
I began to see the colors much more vivid.
08/13/2019
Ian R.
United States
Five Stars
Just received mines today and I'm one happy camper thanks
07/21/2019
Jake H.
United States
I highly reccomend this product, it allowed me to see the world the way it really is!
I was nervous about purchasing this product because I was not sure whether these glasses work, but the price of these glasses are a lot cheaper than what other companies charge for color-corrective glasses. Not to mention that this seller has a 100 days money back guarantee policy, so as far as the ethics of this corporation goes, I believe that this is a great corporation to purchase these glasses through. When I received these glasses, it came in a very nice protective case that had a cool, modern pattern on it that makes it hipper and less ""grandma."" Now here comes the fun part, the trying on of these glasses. When I took these glasses out of the case, the first thing I noticed was how red the glasses were, similar to what you would see in the old time 3D movie glasses. I slipped these on and headed outside. What happened to me next was incredible! My mom has flowers that are a bright orange, but to me, they always looked like an **** brown, but with those glasses on I was able to see how bright and colorful the flowers were and it completely blew my mind! Everything looked different, pottery looked different, the trees looked different, furniture looked different, and the best part was seeing how blue the sky is! To me, the sky always looked like a pale turquoise blue, and I thought that was just normal, but with these glasses, I could see what the sky looks like to noncolor-deficient people. I highly recommend these glasses and giving them a shot. They worked well for me, amazingly well, and perhaps they will work for you as well. Good luck!
07/15/2019
David R.
United States
Amazing gift for anyone on a budget
My husband is colorblind and LOVED these glasses! He was completely overwhelmed with the quality and vibrance of the colors he can see now. PERFECT gift!
07/07/2019
Virginia W.
United Kingdom
Helped Our Son Be A Safer Driver
We purchased the Aviators Color Blind Glasses for our son who is red-green colorblind as a test to see if he would benefit from more expensive options like a red filter contact or the more famous color blind glasses that are $250+.First off, let's clear some misconceptions. These glasses do not allow a person to see missing colors like a non-colorblind person. These glasses instead help shift the contrasts of colors that look the same to have more or less contrast so the person can distinguish them better from other colors that normally look identical. In fact, when my son put them on he at first didn't really notice any difference. It wasn't until he started noticing some items around the house and outside that now looked different that he was able to appreciate the effect. For instance certain shades of yellow now "pop" (his words). He is now able to notice yellow caution road signs. He is now able to see the yellow stripes on the road. He can now detect if a traffic light is red, yellow, or green from much farther away. He is able to correctly identify a couple more targets in the colorblind test.These glasses are dark like sunglasses so using them inside or during cloudy or evening conditions outside is difficult. The side of the lens that you and I would see has an iridescent mirror-like hue. The side of the lens the wearer looks through gives the world a pinkish hue with a sunglasses effect. It reminds me of looking through a blank frame of developed 35mm film. The fit is similar to any aviator sunglasses you would find at a big box biz. It came with a nice storage case and the build seems to be comparable to a normal pair of sunglasses.I'm rating this as 5 stars because of the value vs. the competitive product ($135 vs. $399) and it does what it is intended to do which is to allow a color blind person to distinguish between a few more shades of color that normally blend in. For my son, it did not fix all of the targets in the color blind test and I'm curious if any of the other lenses would help more. For now, it was enough for us to move forward with getting a red filter contact on his non-dominant eye.
06/27/2019
Julia P.
United States
Gift for my Brother-In-Law
Glasses came in a nice case. This was a gift for my brother in law who is slightly red/green colorblind. They significantly helped contrast, Great product for a great price.
Outdoor Color Blind Glasses